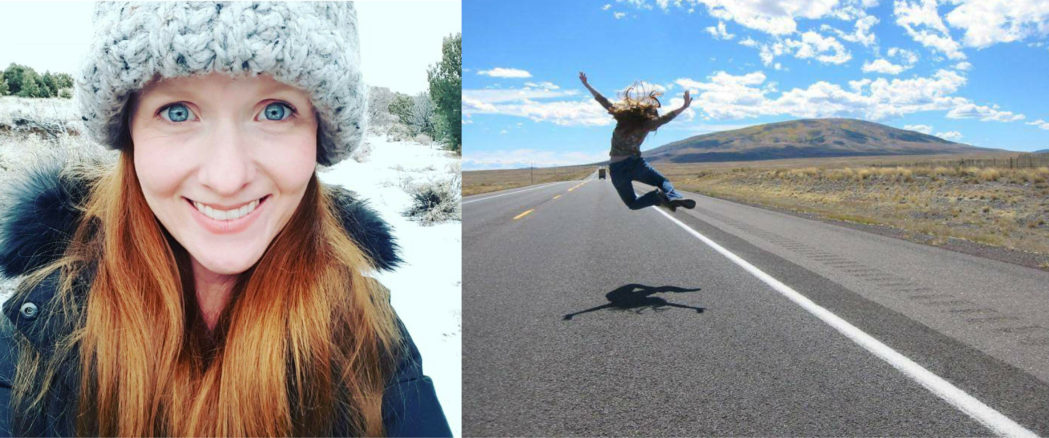 We are so excited to add Bethany to the Bella Forte Designs team! "I came to live in New Mexico for the 1st time about 12 years ago after having lived alternatively on Nantucket Island and in Maui. I left here to travel the country for 3 years in an Airstream trailer starting in 2007. I really thought that the Airstream travels would land me in a whole new place where I would want put down roots but New Mexico kept calling me back. Somehow it felt like the perfect combination of elements between the vast landscape, enormous sky and the electric energy the place emits no matter where you are. You can feel the pulse of the earth here in a wild way that doesn't exist in so many of our modern, developed landscapes. I love that this part of the country reconnects you to a more primitive, natural space.
I worked for several years as an artisan chocolatier and a baker. I also collected and sold interesting pieces of vintage clothing, made jewelry and focused on photography for several years in an artist residency on Canyon Rd in Santa Fe.  I'm drawn to handmade things, things that are thoughtfully crafted and objects that tell a story. I think story telling is one of our most important and beautiful opportunities as humans. It connects us, it broadens our view of the world, it teaches us about things we haven't personally encountered and encourages bravery, empathy and creativity. I'm so happy to add working with Bella Forte to my storyline… I can't wait to see what we create together!"
Learn more about Bridget and the rest of the team
here
.